Piña Colada Jelly Beans
Showing 1 - 2 of 2 products
Piña Colada Jelly Beans
Previous
1
Next

Jelly Belly Piña Colada jelly beans in a 16 oz re-sealable bag. Portable and convenient size for candy.

See more...

Quantity

Product Info

If you like Piña Coladas and getting caught in the rain, then you will love our Piña Colada flavored jelly beans. They contain real coconut, but are alcohol free. Sit back, relax and enjoy this tropical treat with friends.<br><br> This product is part of a Cinco de Mayo recipe!<br><br>Approximately 400 beans per pound.<br><br> Color as represented is as accurate as possible, depending on your video and/or monitor settings.<br><br> All Jelly Belly jelly beans are certified OU Kosher by the Orthodox Union.<br><br>

Jelly Belly Piña Colada jelly beans in bulk. Tropical, fruity flavor! Perfect for events like weddings! No alcohol content.

See more...

Quantity

Product Info

10 lbs of Piña Colada flavor Jelly Belly jelly beans, bulk packaged. Approximately 400 beans per pound.<br><br>Color as represented is as accurate as possible, depending on your video and/or monitor settings.<br><br>All Jelly Belly jelly beans are certified OU Kosher by the Orthodox Union.<br><br>NOTE: 10 lb bulk case is delivered in a food grade cardboard box.<br><br>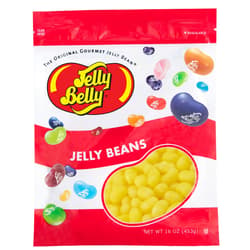 Jelly Belly Piña Colada jelly beans in a 16 oz re-sealable bag. Portable and convenient size for candy.
See more...
Quantity
Product Info
If you like Piña Coladas and getting caught in the rain, then you will love our Piña Colada flavored jelly beans. They contain real coconut, but are alcohol free. Sit back, relax and enjoy this tropical treat with friends.<br><br> This product is part of a Cinco de Mayo recipe!<br><br>Approximately 400 beans per pound.<br><br> Color as represented is as accurate as possible, depending on your video and/or monitor settings.<br><br> All Jelly Belly jelly beans are certified OU Kosher by the Orthodox Union.<br><br>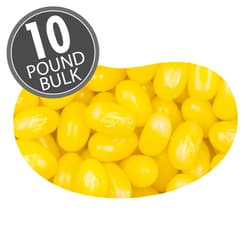 Jelly Belly Piña Colada jelly beans in bulk. Tropical, fruity flavor! Perfect for events like weddings! No alcohol content.
See more...
Quantity
Product Info
10 lbs of Piña Colada flavor Jelly Belly jelly beans, bulk packaged. Approximately 400 beans per pound.<br><br>Color as represented is as accurate as possible, depending on your video and/or monitor settings.<br><br>All Jelly Belly jelly beans are certified OU Kosher by the Orthodox Union.<br><br>NOTE: 10 lb bulk case is delivered in a food grade cardboard box.<br><br>
Jelly Belly Also Recommends
Previous
1
Next
Sort by:
Default
Price: Low to High
Price: High to Low
Alphabetical: A-Z
Alphabetical: Z-A
Date Added: Most Recent First
Date Added: Most Recent Last