Jelly Belly Self-Guided Factory Tours
For a small entrance fee, you can join us for a self guided tour!
Factory tours are offered daily. Featuring:
HD/4K quality videos to give you an up-close-and-personal look at our candy manufacturing
Interactive exhibits
A self-guided walk along the elevated, ¼ mile long tour lane to give you a bird's-eye view of the entire operation.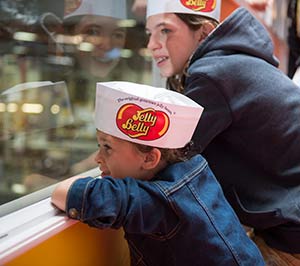 Location
1 Jelly Belly Lane, Fairfield, CA
We are located halfway between San Francisco and Sacramento off I-80 and Highway 12.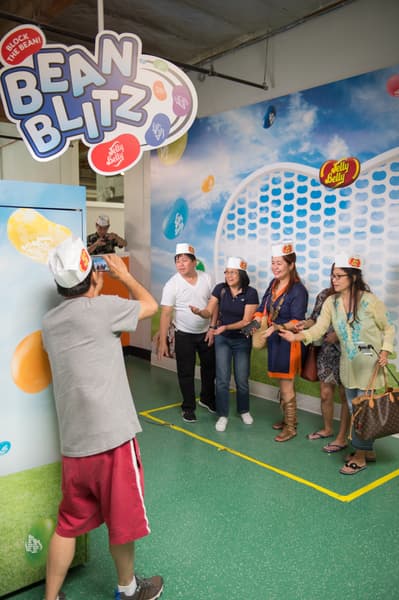 What to do while you're here
Self-guided tours allow you to explore the ¼ mile journey above the factory at your own pace, enjoying the all-new look at our candy making.
Interactive exhibits and games along the tour lane
Browse the Jelly Belly Jelly Bean Art Gallery
Shop the Jelly Belly Candy Store
Dine at the Jelly Belly Café
Sample your way through the Chocolate & Wine Experience
For information
Tour pricing:

ADA accessibility:

Allergen information:

Buses and RVs:

Hearing impaired:

Holiday Hours:

Parking:

Pets:

Photography:

Smoke-Free Campus:

Wait times:

Weekends and holidays:

Weekday tours:
For additional tour information, call 1-800-9-JELLYBEAN (1-800-953-5592).