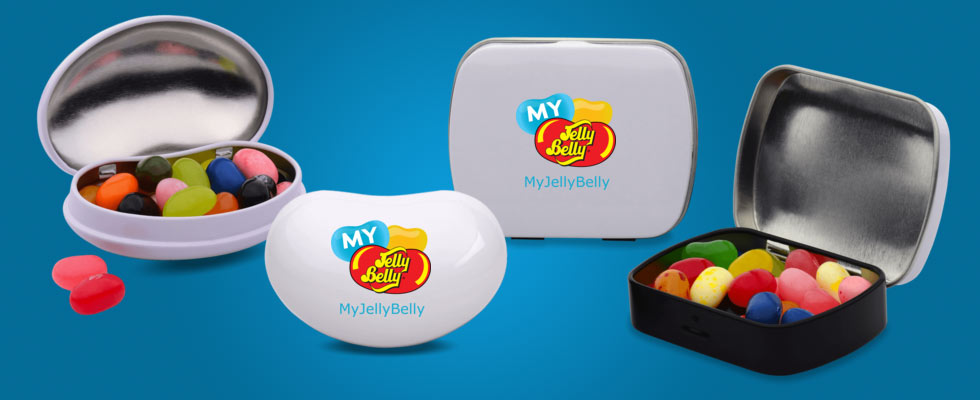 At MyJellyBelly.com, you can create customized Jelly Belly gifts, party favors, or promotional products. Just choose your container and custom or stock jelly bean mix, add your graphics, photos, and text and you are all set. All of this in just a few simple, user-friendly steps!
You're headed over to
MyJellyBelly.com!

MyJellyBelly.com
is a separate site where you can customize boxes, tins and other containers with your own words and images, then fill the containers with a custom mix of Jelly Belly jelly beans.
To continue, just wait a bit or
click here.
To stay on JellyBelly.com,
click here.