Grape Crush®
Showing 1 - 2 of 2 products
Grape Crush®
Previous
1
Next
Jelly Belly Grape Crush® jelly beans in bulk. Taste exactly like the soda flavor! From Jelly Belly's Soda Pop Shoppe™.

See more...

Quantity

Product Info

10 lbs of Grape Crush<sup>®</sup> flavor Jelly Belly jelly beans, bulk packaged. Approximately 400 beans per pound.<br><br>Color as represented is as accurate as possible, depending on your video and/or monitor settings.<br><br>All Jelly Belly jelly beans are certified OU Kosher by the Orthodox Union.<br><br>Your 10-lb. case is shipped in a sterile food-grade box to maintain the quality of the Jelly Belly jelly beans inside. The case does not use a plastic liner or bag as doing so, at this volume, may cause them to become sticky and clump together. If you're not using all your delicious candy at once (we know it's hard, but please remember moderation), we recommend storing Jelly Belly jelly beans in this food-grade box at room temperature away from sunlight to preserve quality all the way to the "Best By" date.<br><br>

Jelly Belly Grape Crush® jelly beans in a 16 oz re-sealable bag. Portable and convenient size for candy.

See more...

Quantity

Product Info

16 oz of Grape Crush<sup>®</sup> flavor Jelly Belly jelly beans in a re-sealable bag. Approximately 400 beans per pound.<br><br> Color as represented is as accurate as possible, depending on your video and/or monitor settings.<br><br>All Jelly Belly jelly beans are OU Kosher, gluten free, peanut free, dairy free, fat free and vegetarian friendly.<br><br>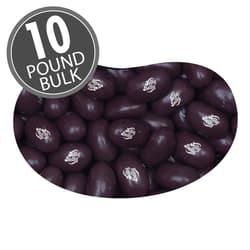 Jelly Belly Grape Crush® jelly beans in bulk. Taste exactly like the soda flavor! From Jelly Belly's Soda Pop Shoppe™.
See more...
Quantity
Product Info
10 lbs of Grape Crush<sup>®</sup> flavor Jelly Belly jelly beans, bulk packaged. Approximately 400 beans per pound.<br><br>Color as represented is as accurate as possible, depending on your video and/or monitor settings.<br><br>All Jelly Belly jelly beans are certified OU Kosher by the Orthodox Union.<br><br>Your 10-lb. case is shipped in a sterile food-grade box to maintain the quality of the Jelly Belly jelly beans inside. The case does not use a plastic liner or bag as doing so, at this volume, may cause them to become sticky and clump together. If you're not using all your delicious candy at once (we know it's hard, but please remember moderation), we recommend storing Jelly Belly jelly beans in this food-grade box at room temperature away from sunlight to preserve quality all the way to the "Best By" date.<br><br>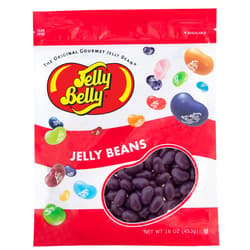 Jelly Belly Grape Crush® jelly beans in a 16 oz re-sealable bag. Portable and convenient size for candy.
See more...
Quantity
Product Info
16 oz of Grape Crush<sup>®</sup> flavor Jelly Belly jelly beans in a re-sealable bag. Approximately 400 beans per pound.<br><br> Color as represented is as accurate as possible, depending on your video and/or monitor settings.<br><br>All Jelly Belly jelly beans are OU Kosher, gluten free, peanut free, dairy free, fat free and vegetarian friendly.<br><br>
Jelly Belly Also Recommends
Previous
1
Next
Sort by:
Default
Price: Low to High
Price: High to Low
Alphabetical: A-Z
Alphabetical: Z-A
Date Added: Most Recent First
Date Added: Most Recent Last