BeanBoozled 6th Edition Challenge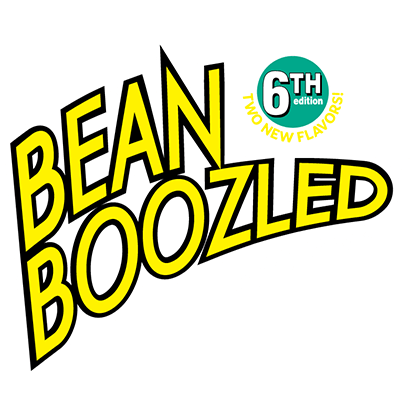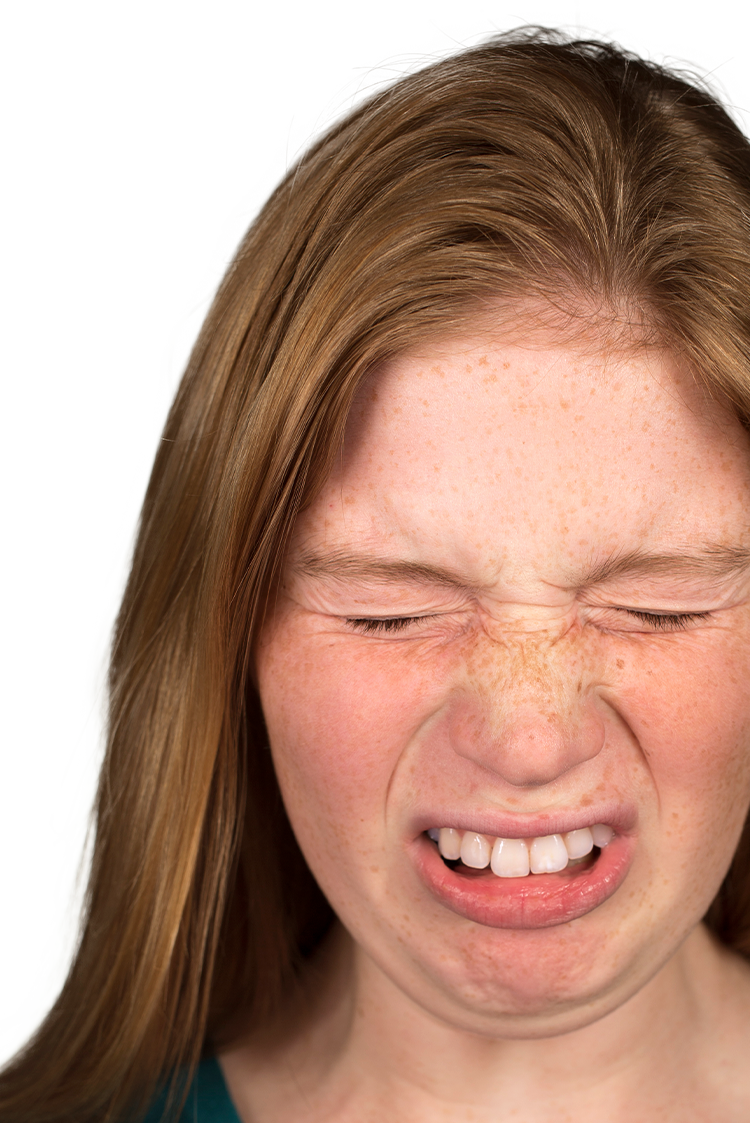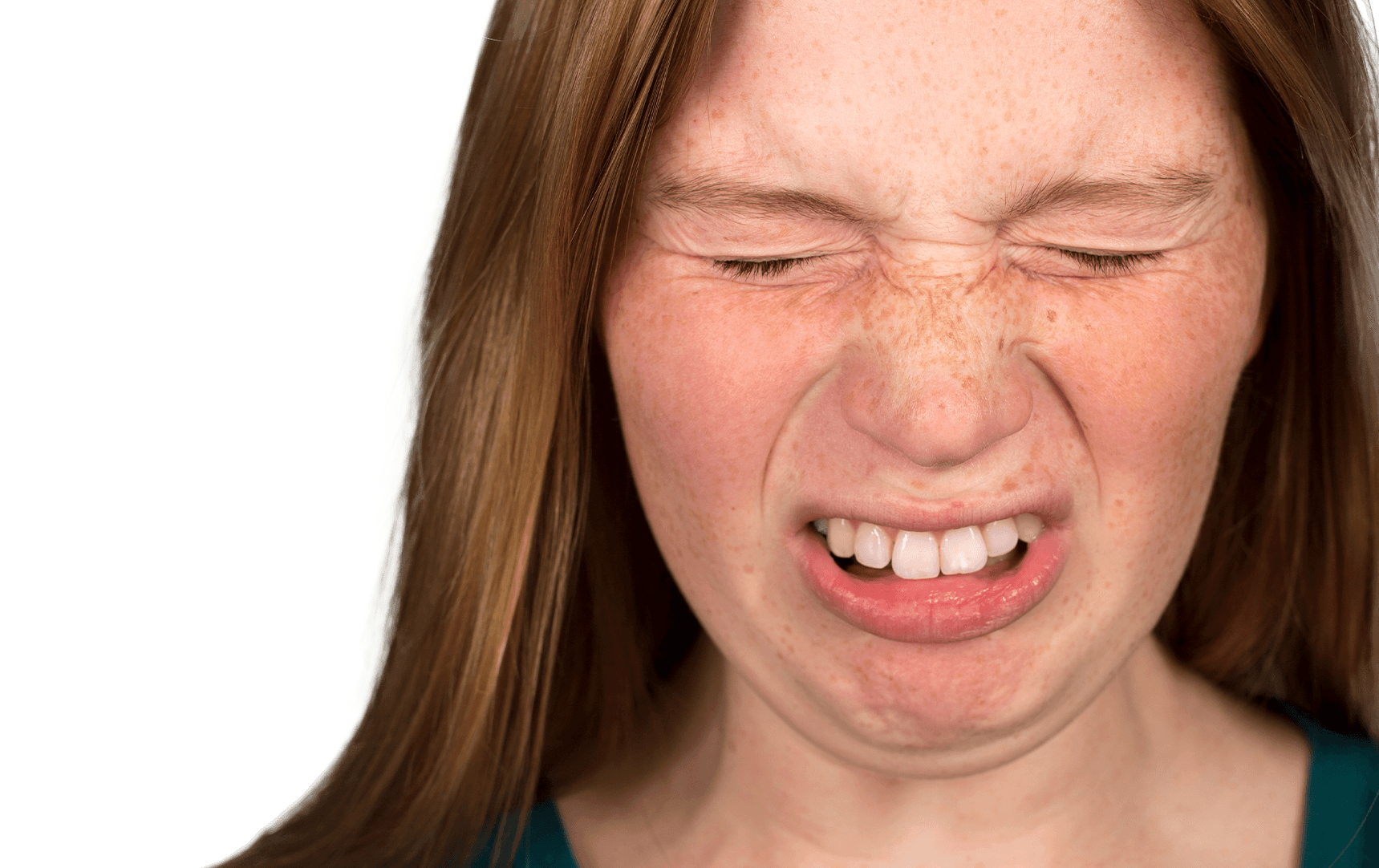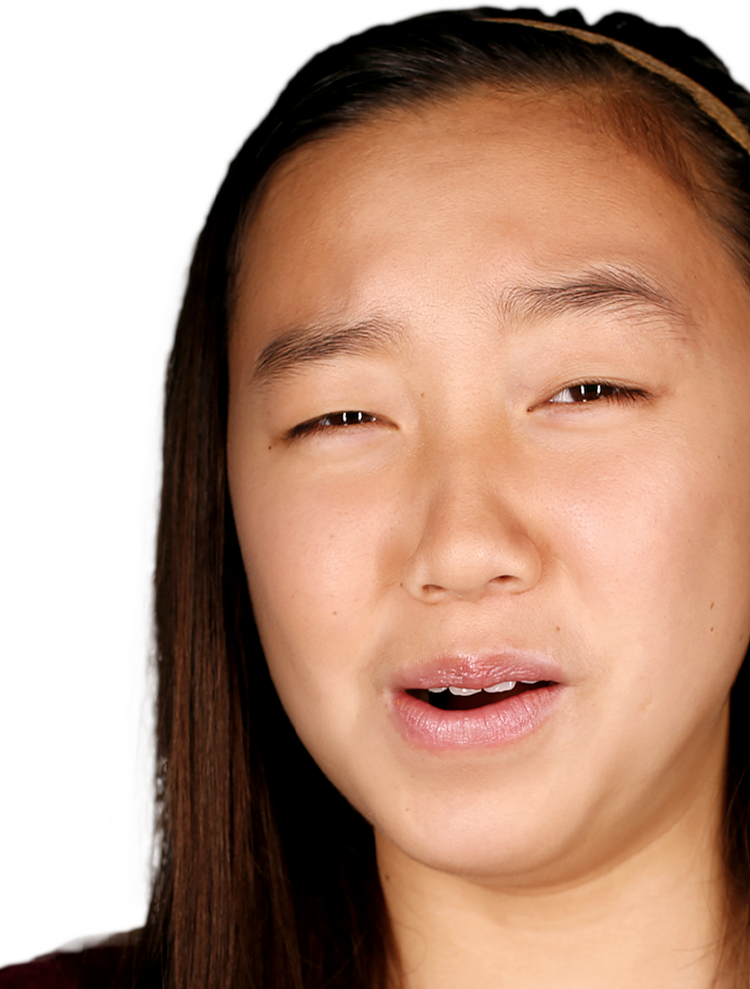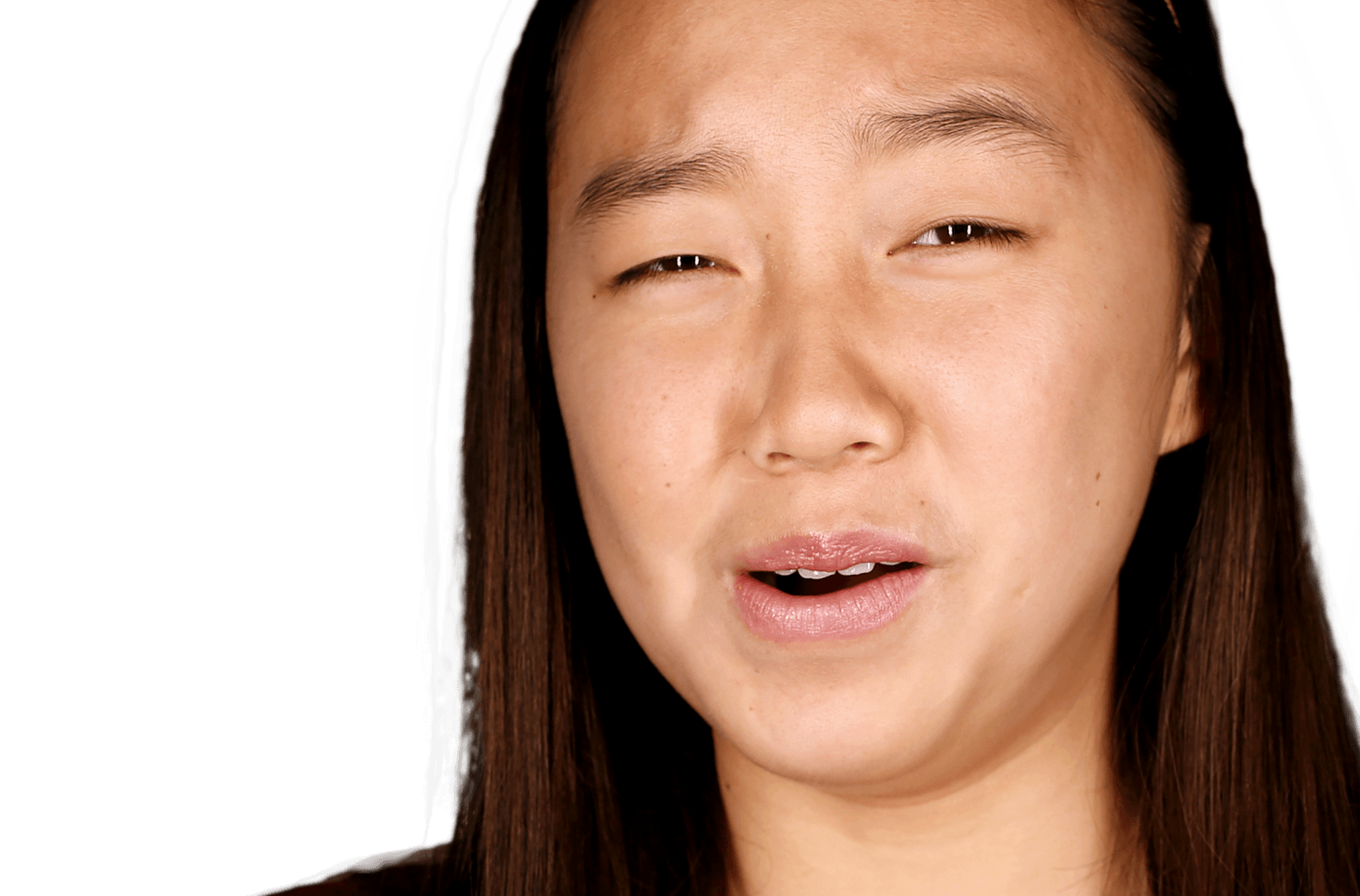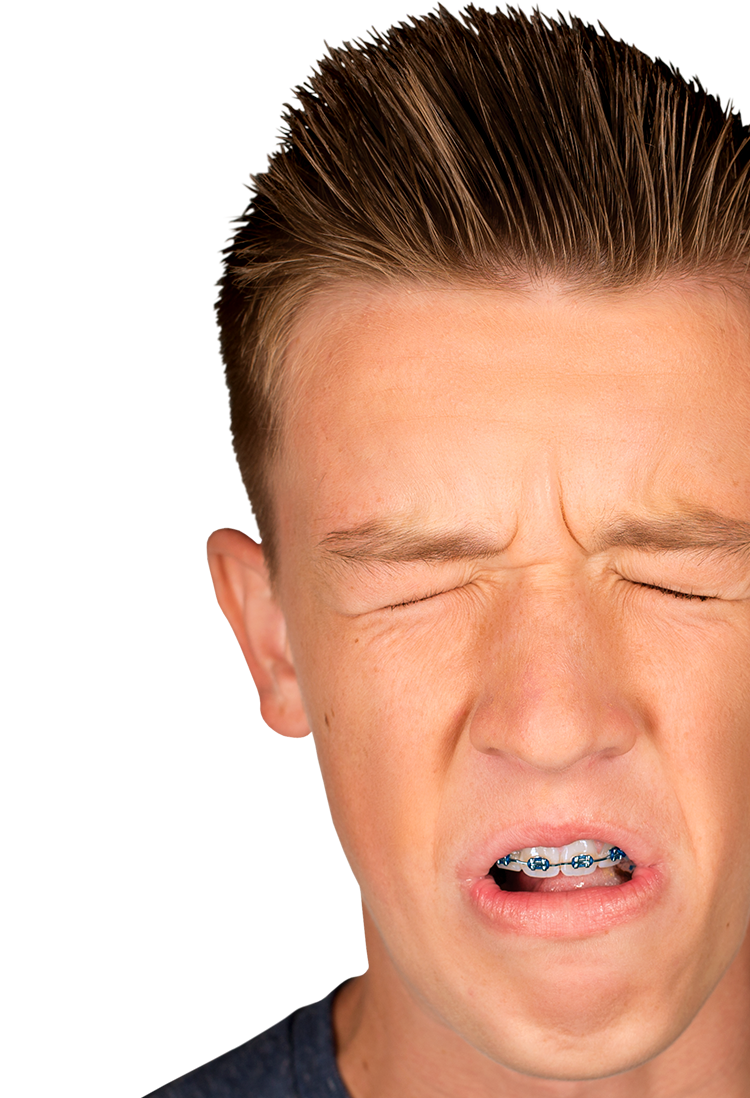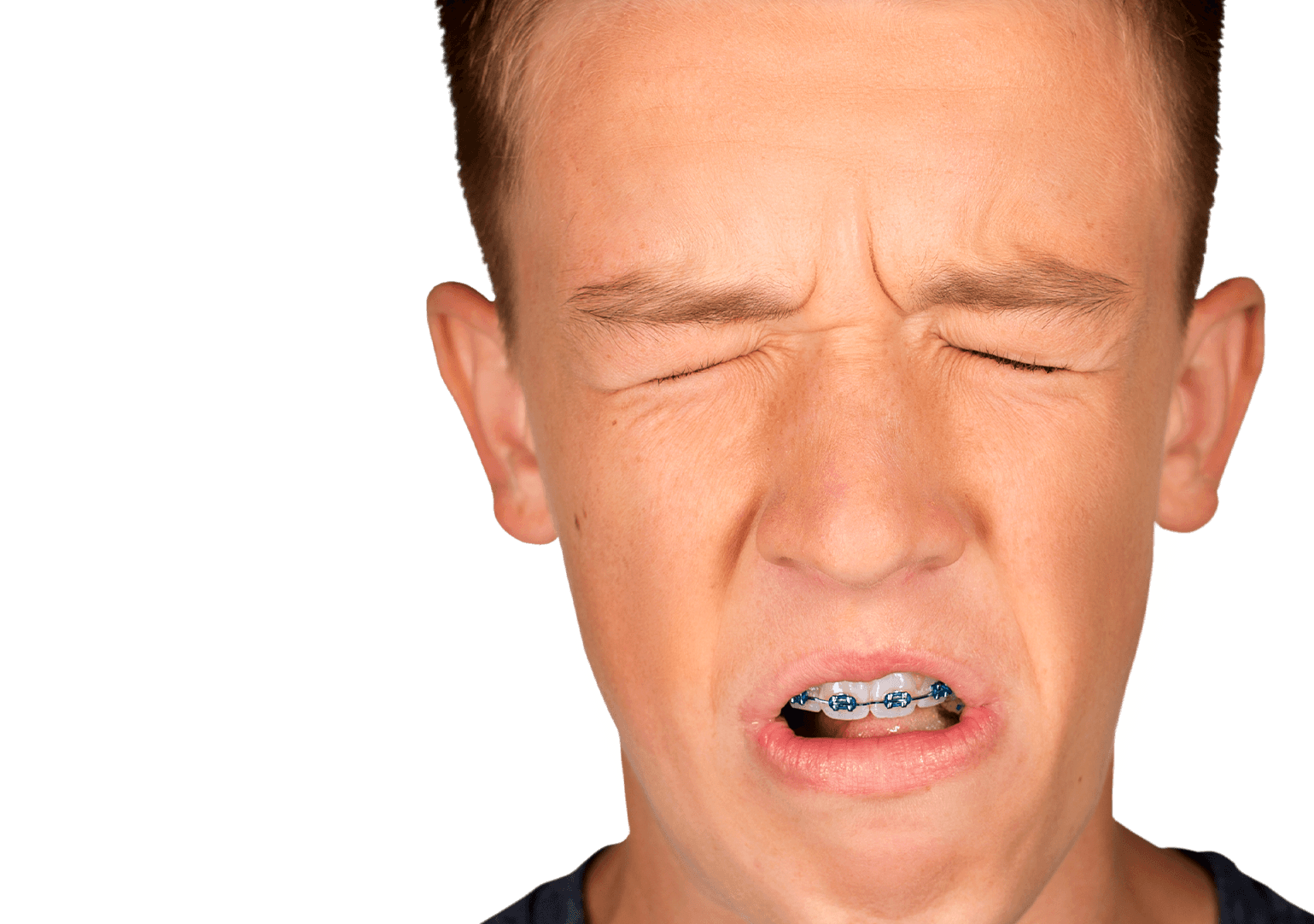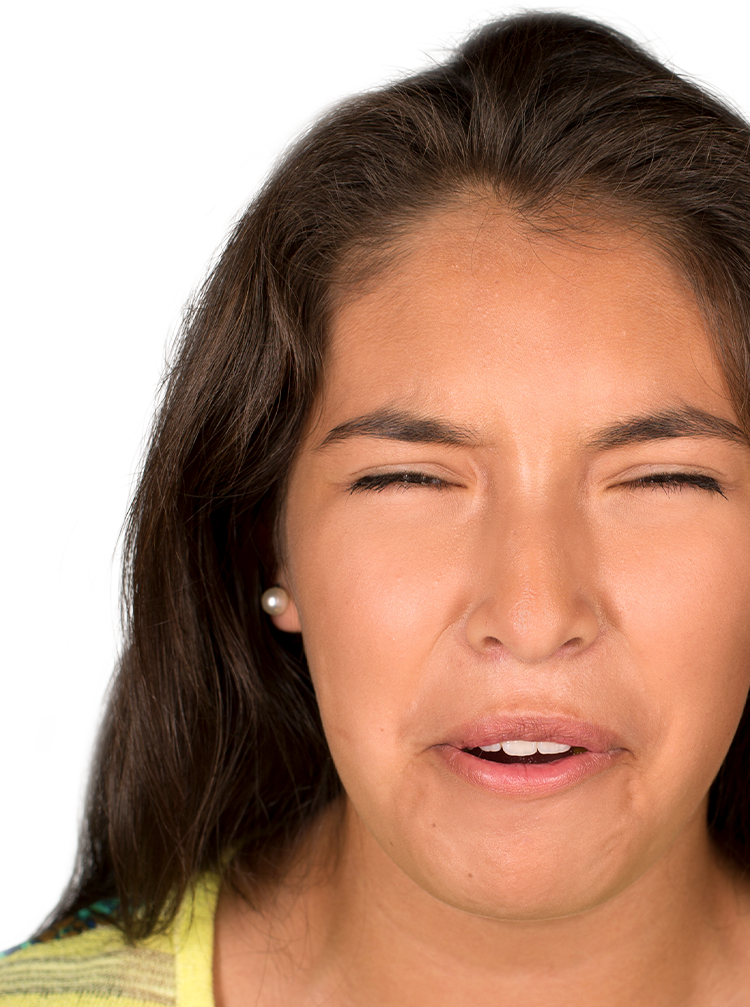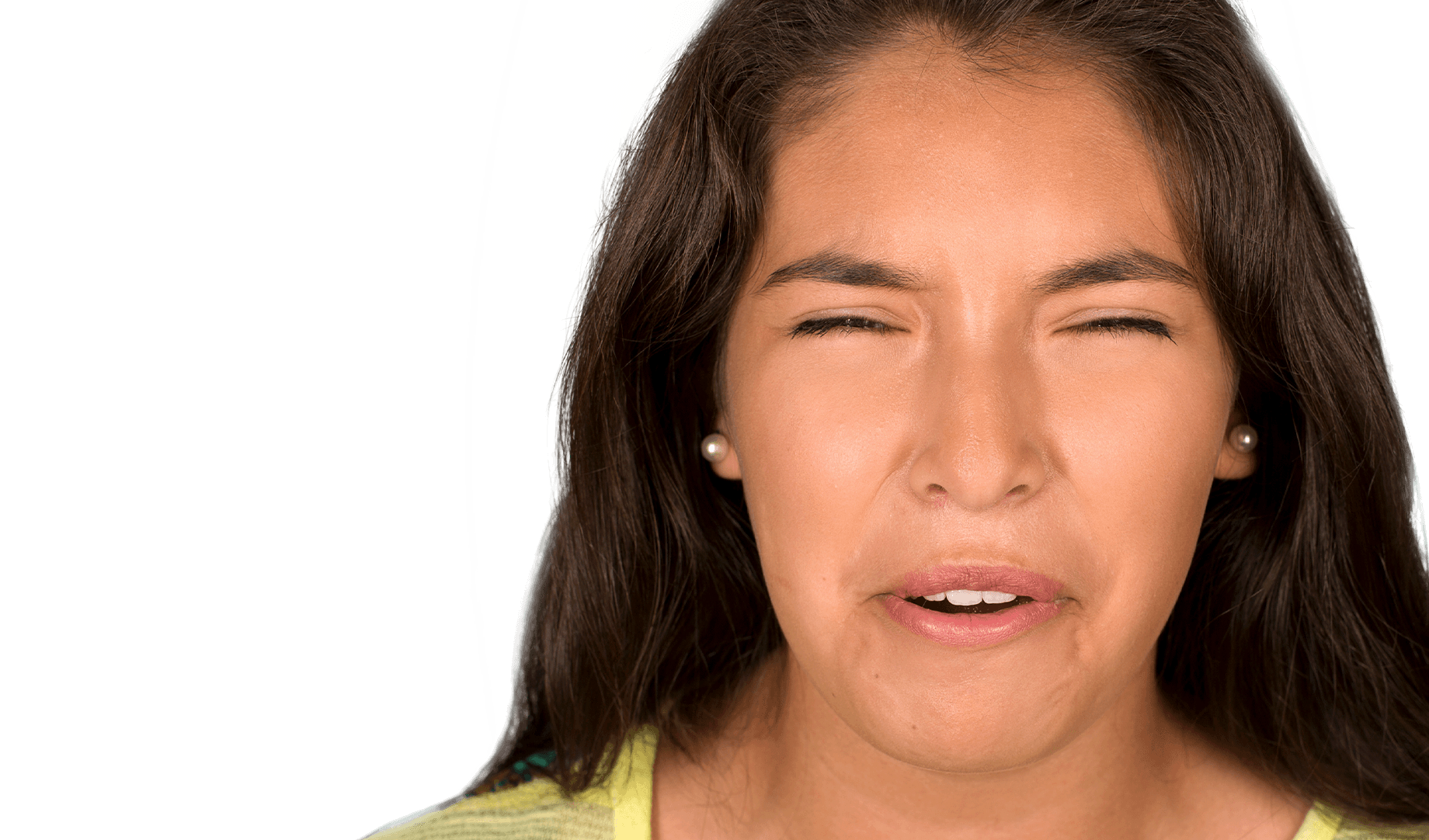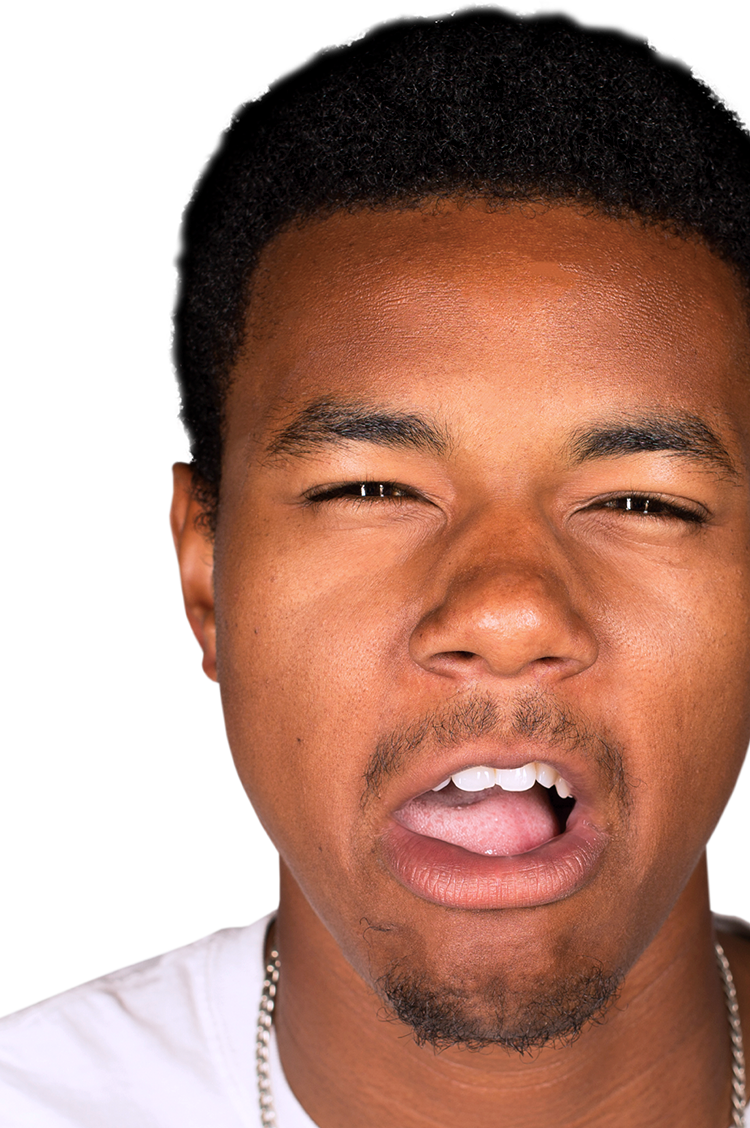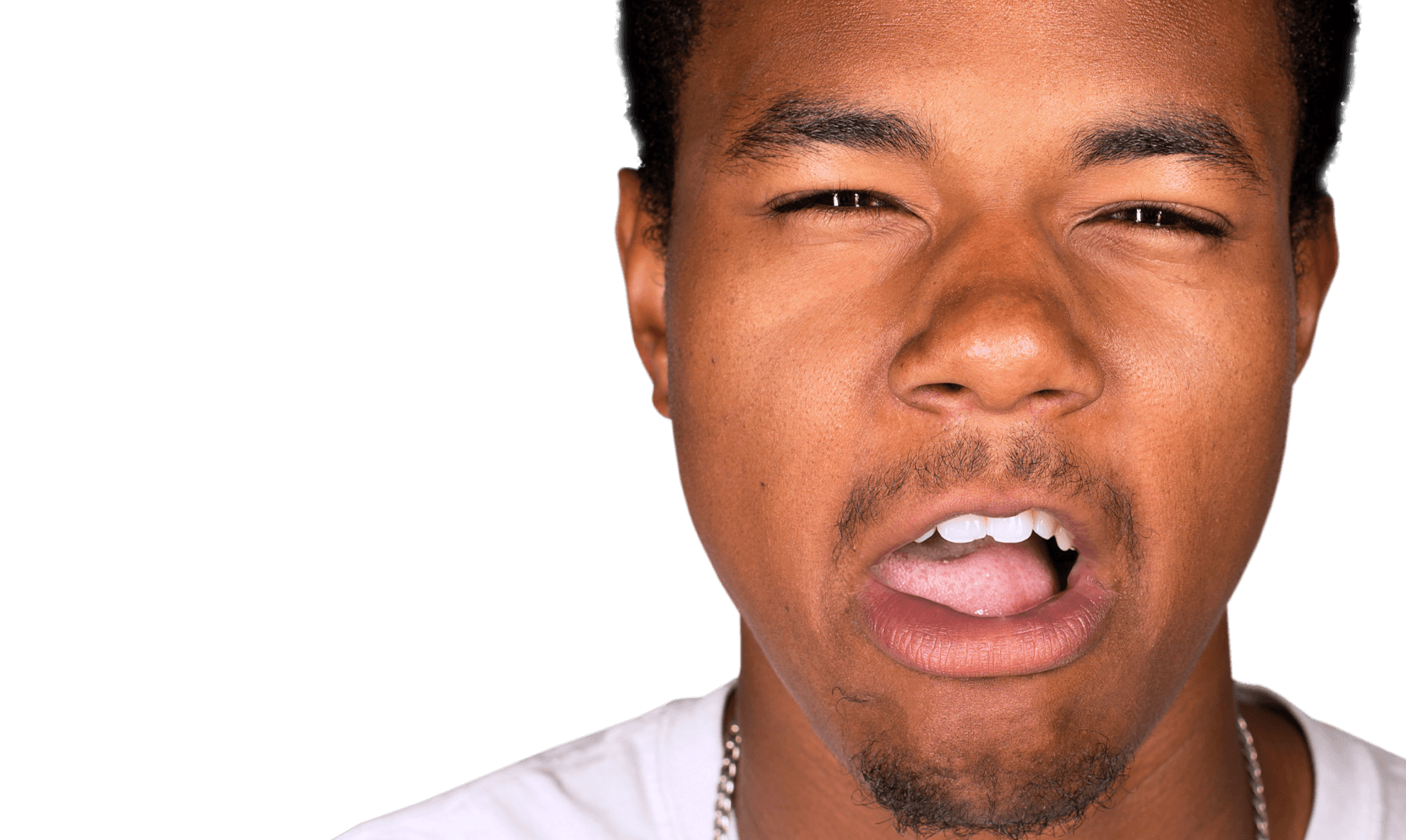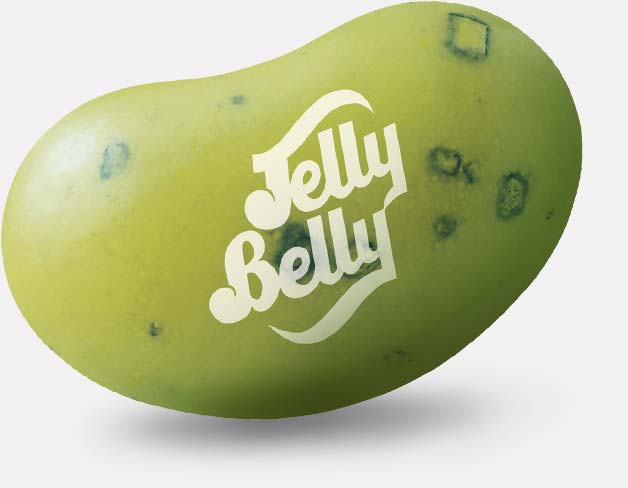 Juicy Pear
or Booger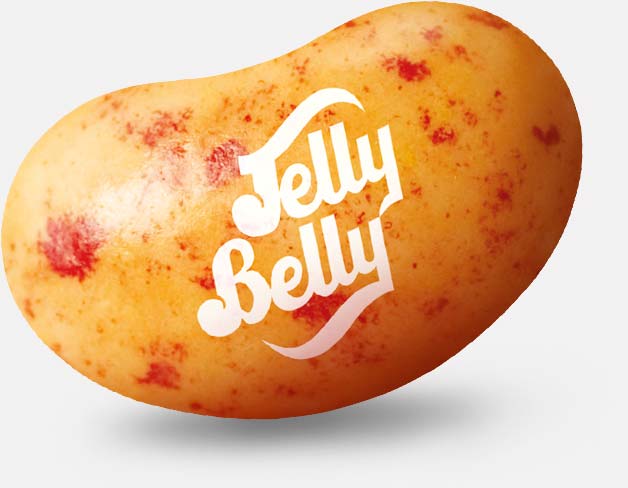 Strawberry Banana Smoothie
or Dead Fish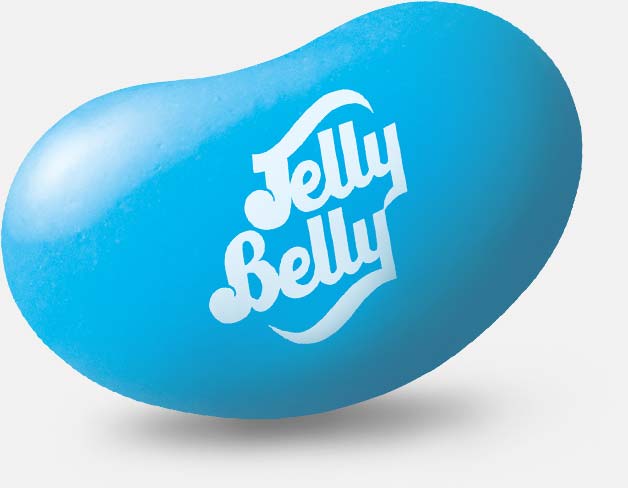 Berry Blue
or Toothpaste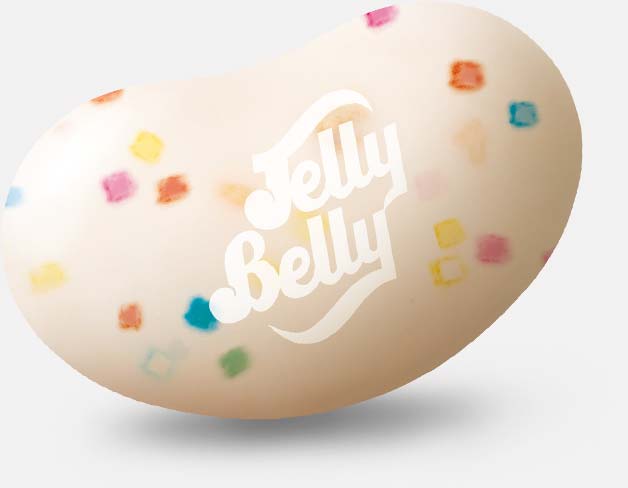 Birthday Cake
or Dirty Dishwater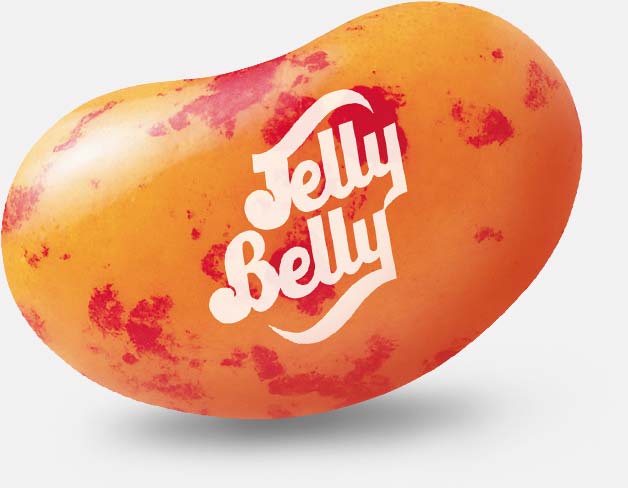 Peach
or Barf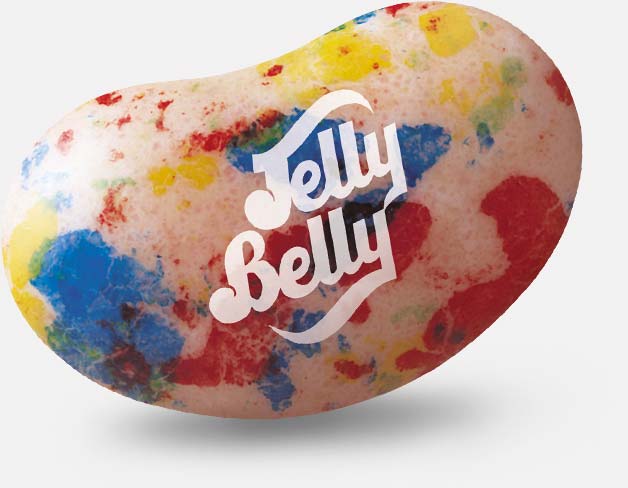 Tutti Fruitti
or Stinky Socks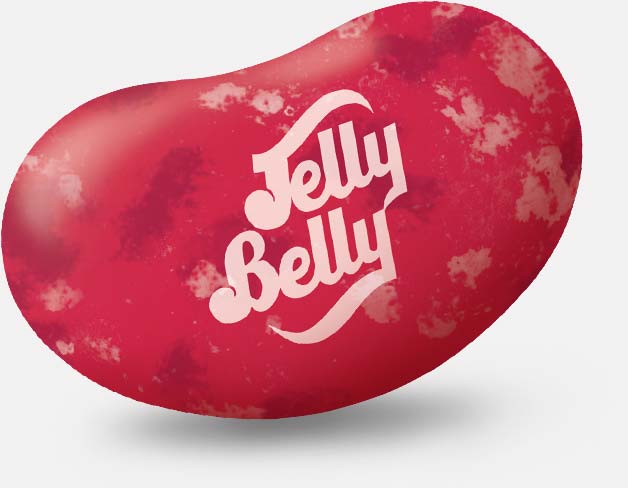 Pomegranate
or Old Bandage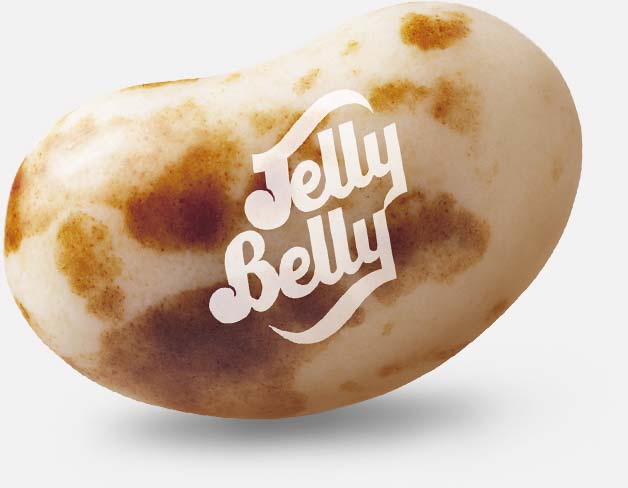 Toasted Marshmallow
or Stink Bug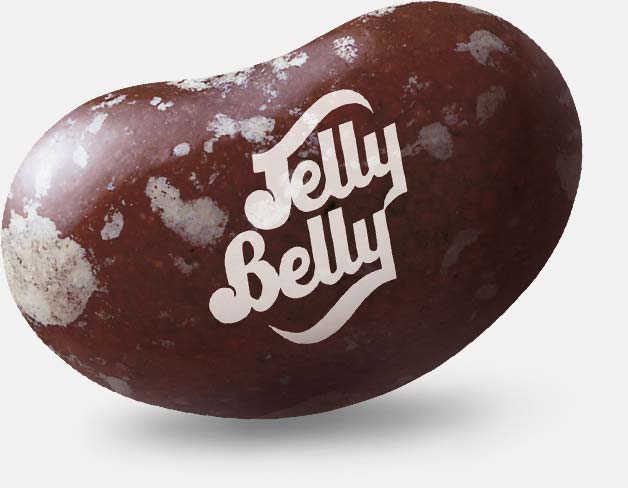 Cappuccino
or Liver & Onions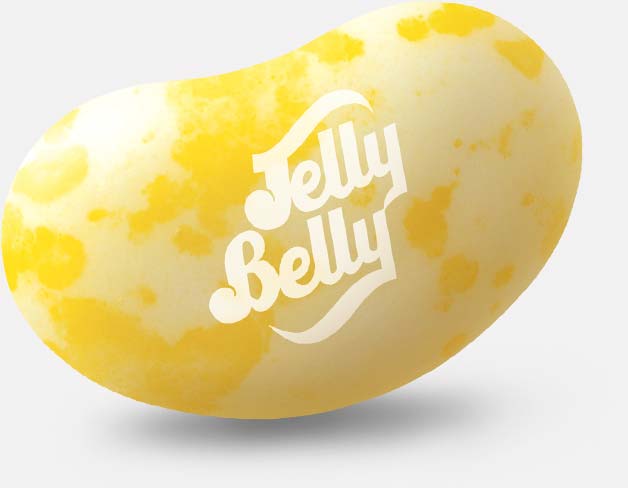 Buttered Popcorn or Rotten Egg
TAKE THE CHALLENGE
BeanBoozled pairs two jelly beans that look exactly alike but could not taste more different. You could get one of our most popular flavors or one of our wildest. Here's the catch – you won't know which ones are which until you try them! Are you brave enough?
SPIN THE WHEEL. WE DARE YOU!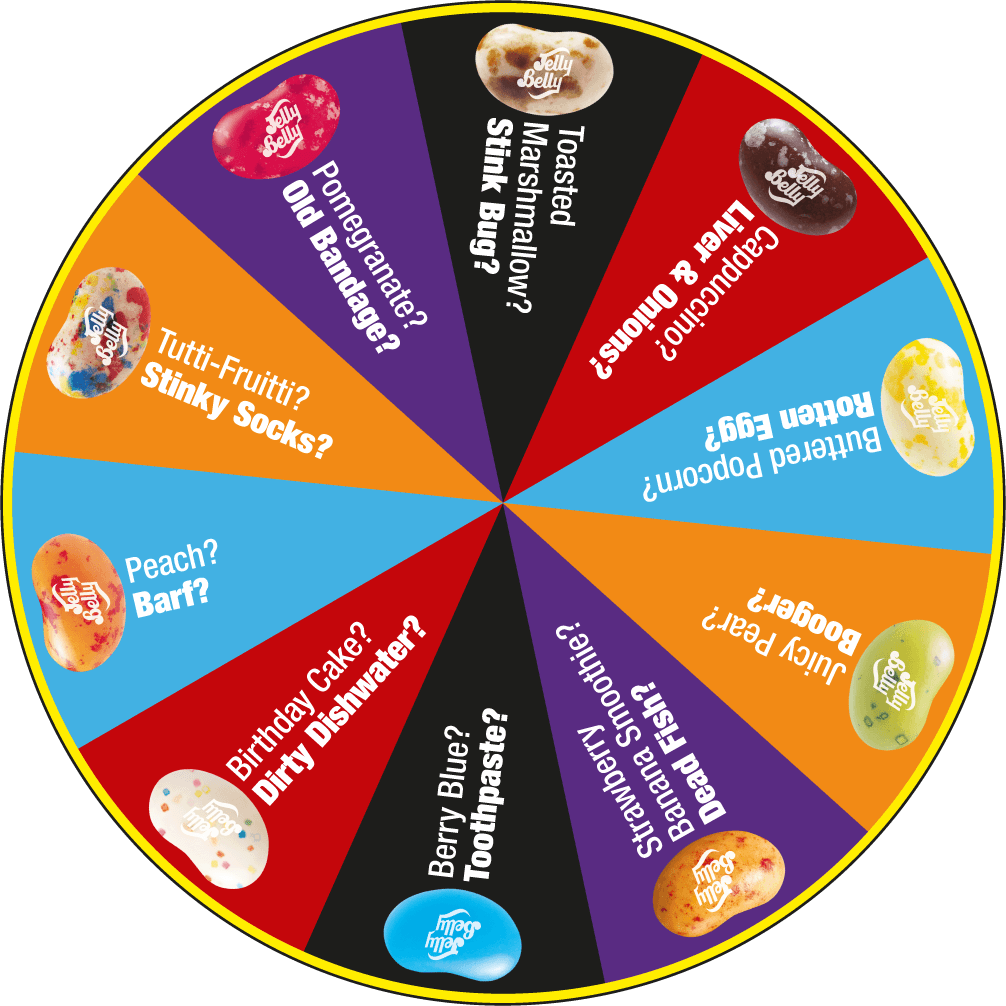 [ click wheel to play ]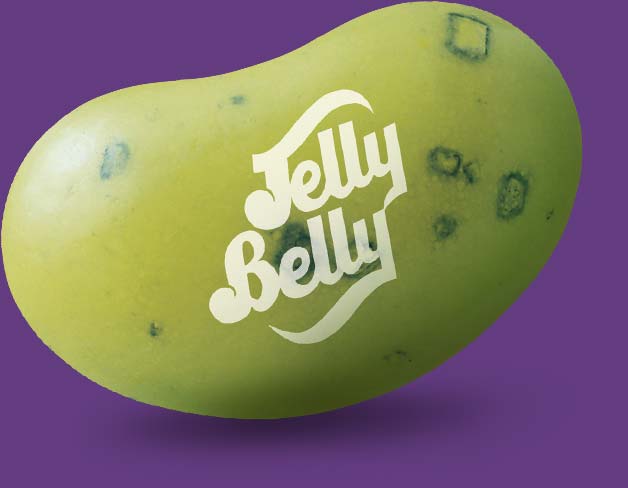 Juicy Pear
or Booger
Most Popular
Price Low to High
Price High to Low
Name A-Z
Name Z-A
Newest
Oldest
Shop Online
Showing 1 - 20 of 26 products
Jelly Belly Also Recommends
Jelly Belly BeanBoozled®: Jelly Beans for Adventurous Eaters!
Jelly Belly BeanBoozled jelly beans were designed as a fun game for adventurous candy-eaters in 2008. Trick your taste buds and try your hardest to tell the difference between the delicious and gross candy. Each flavor pairing features one icky flavor and one of our classic tasty jelly beans. The catch is that they look exactly the same! You have to try them to find out which one is which. This jelly bean game is fun for the whole family and is especially great for kids.
Enliven any of your next parties, gatherings or holidays by purchasing a BeanBoozled jelly bean game for your friends and family. These wild candy games are available in many different formats, including snack-sized boxes for single play and gift box setups with spinners that add an extra element of fun surprise to the endeavor. Give a set of these jelly beans to your kids for a fun Christmas morning activity or break out a box at the next child's birthday party you attend. You may even want to break out the fun at your next grownup party for your friends who are still young at heart.
Classic Flavors You Love, Plus New Ones to Try
Any jelly bean enthusiast will love using BeanBoozled jelly beans as an opportunity to try flavors they never would have dared approach otherwise. While you may not have ever wondered what Stink Bug or Dead Fish tasted like before, you can sure find out now with these wacky jelly bean flavors. Or maybe they'll turn out to be delicious flavors like Toasted Marshmallow or Blueberry. BeanBoozled also turns eating jelly beans into a fun game and we think that you can't go wrong with that approach. Try a game of BeanBoozled today and you'll be well on your way to trying every flavor of jelly bean that was ever invented.
We've come up with dozens of different naughty and nice flavor pairings for our BeanBoozled line. Look for the different editions of the game to try them all. Find out which pairings are new and which ones are included in each package by reading the full list of included flavors before placing your order. You certainly don't want to pass up the opportunity to taste jelly beans flavored like Dirty Dishwater or Toothpaste, do you?