BeanBoozled Jelly Beans 3.5 oz Mystery Bean Dispenser (5th edition)
SKU-93965-5
The BeanBoozled 5th Edition Mystery Bean Dispenser is filled with 20 flavors of jelly beans. It includes 10 weird and wild flavors that look identical to 10 classic and delicious flavors to create a gross candy game that is beloved by kids and adults alike! This new edition contains two new flavor pairings as well as a selection of favorites from previous editions. Find out whether you can tell the difference between the tasty Toasted Marshmallow and pungent new Stink Bug or delicious Birthday Cake and not-so-delicious Dirty Dishwater.

This mixture of weird and nasty flavors mixed with regular ones makes a fun and exciting game! Use it as the perfect adventurous party activity paired with a delicious candy treat. This gross candy game is ideal for your kids' birthday parties and can also be used as a fun Christmas gift or stocking stuffer. Go wild with it and give it to your kids on Easter to add some excitement to your traditional egg hunt. More Info
$
6.99
Buy to earn

70

Sweet Rewards

Points
Share this!
Product Info
Nutrition & Ingredients
Flavors in this Mix
Product Reviews
Lift the lid, lower the lid and, like magic, a bean appears! Is the white jelly bean Coconut or is it Spoiled Milk? Perhaps the blue bean is Toothpaste flavor or maybe it's delicious Berry Blue. With 10 fun flavor pairings, including 10 tasty flavors and 10 nasty flavors, this gross candy challenge will provide hours of fun. This 5th Edition jelly bean dispenser also contains two brand new flavors in addition to some of our favorites from past editions. Your kids will love opening the dispenser and guessing what flavor they've received. Between the weird candy flavors and the exciting game setup, you won't have to choose between a candy gift or a game gift ever again!
Flavor pairings in the mix include:
Stink Bug* and Toasted Marshmallow
Canned Dog Food and Chocolate Pudding
Rotten Egg and Buttered Popcorn
Toothpaste and Berry Blue
Barf and Peach
Dirty Dishwater* and Birthday Cake
Booger and Juicy Pear
Spoiled Milk and Coconut
Stinky Socks and Tutti-Fruitti
Dead Fish and Strawberry Banana Smoothie
*5th Edition New Flavors
Size: 3.5-ounce box
BeanBoozled jelly beans are also available in a 12-count case.
All Jelly Belly jelly beans are OU Kosher, gluten-free, peanut-free, dairy-free, fat-free and vegetarian-friendly.
Watch the BeanBoozled video and take the BeanBoozled Challenge. We dare you!
Lot Code Information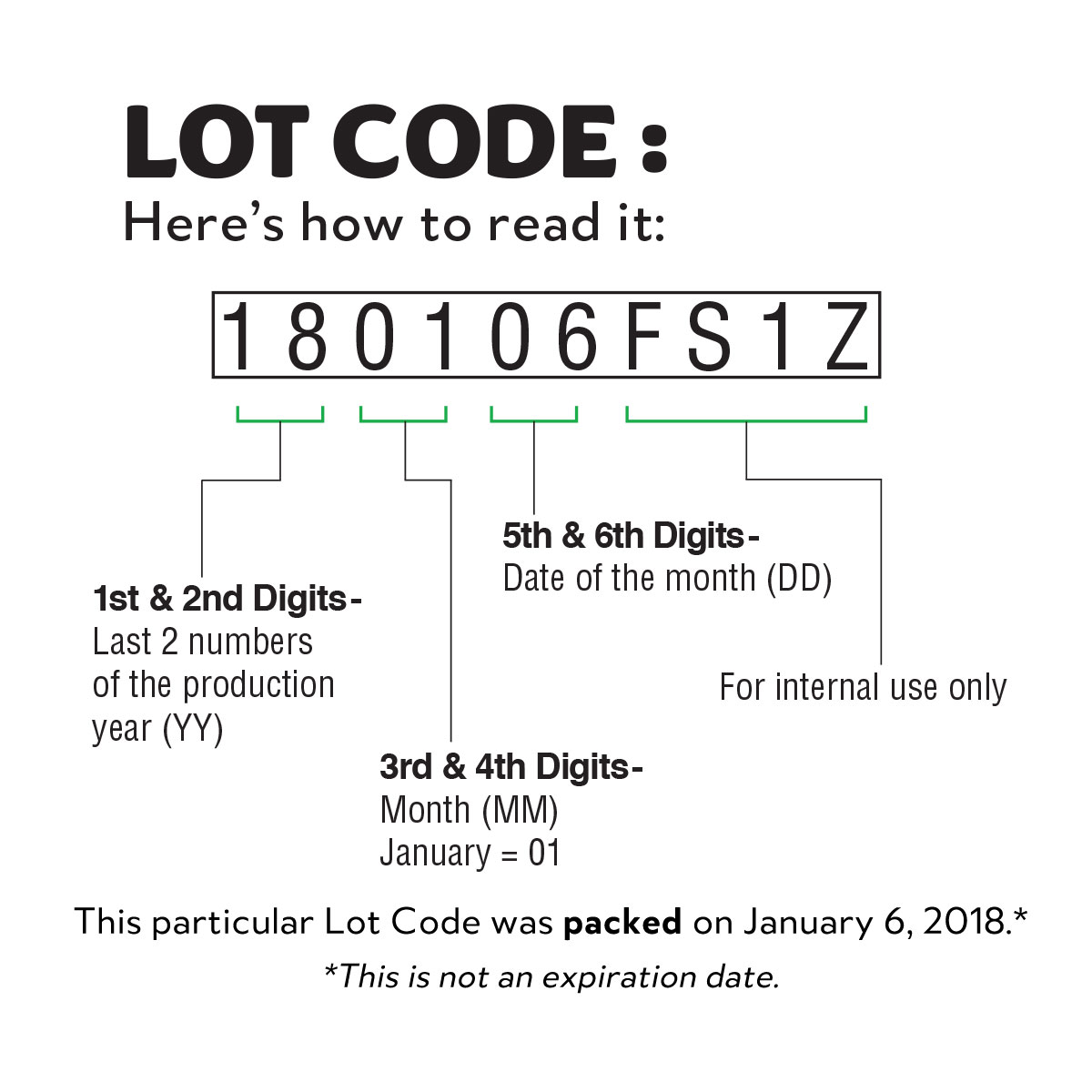 Instructions
Here is how to read it. Take the following as an example: 180106FS1Z. First and second digits stand for the last two numbers of the production year. The third and fourth digits stand for the month. The fifth and sixth digits stand for the date of the month. The last four characters are for internal use only. This particular lot code was packed on January 6, 2018 (it is not an expiration date).
This information applies to multiple sizes of this product.
For more information, please contact Customer Service at 1-800-522-3267.
Sorry, but the nutrition panel for this product is currently unavailable. To get nutrition information for this product, you can contact Consumer Affairs at 1-800-522-3267

(Monday-Friday between the hours of 7 AM - 5 PM, Pacific Time)

or send us an email.
Barf
Berry Blue
Birthday Cake
Booger
Buttered Popcorn
Canned Dog Food
Chocolate Pudding
Coconut
Dead Fish
Dirty Dishwater
Juicy Pear
Peach
Rotten Egg
Stinky Socks
Spoiled Milk
Stink Bug
Strawberry Banana Smoothie
Toasted Marshmallow
Toothpaste
Tutti-Fruitti

BeanBoozled Jelly Beans 3.5 oz Mystery Bean Dispenser (5th edition)
SKU: 93965-5
Product Info
Nutrition & Ingredients
Flavors in this Mix
Product Reviews
Jelly Belly Also Recommends