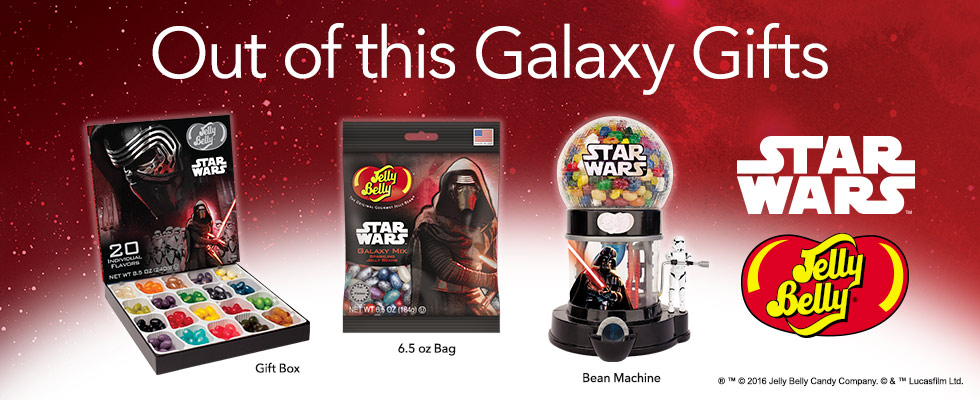 Jelly Beans from a Galaxy Far, Far Away
A long time ago in a galaxy far, far away, Jelly Belly dreamed up a collection of Disney Star Wars™ candy and jelly beans made just for the galactic-lover. Actually, it wasn't that long ago, and it was just in our Northern California headquarters, but we really like to get into the spirit when we're developing candy here at Jelly Belly. We're equally as obsessed with Star Wars as our bean-loving customers, which is why we offer the best officially licensed Star Wars jelly beans in collector's packaging for a special finishing touch.
Here's the thing about Star Wars Jelly Belly candy: While it's special because it features your favorite Star Wars imagery on the packaging, it's also designed to tell a unique, flavor-filled story from the epic space opera. Our Star Wars gift boxes include an assortment of sparkling Jelly Belly mixes inspired by the galaxy, with super-galactic Star Wars Jelly Belly flavors like Sparkling Berry Blue, Sparkling Very Cherry and Sparkling Wild Blackberry. The Force is strong with these flavorful mixes!