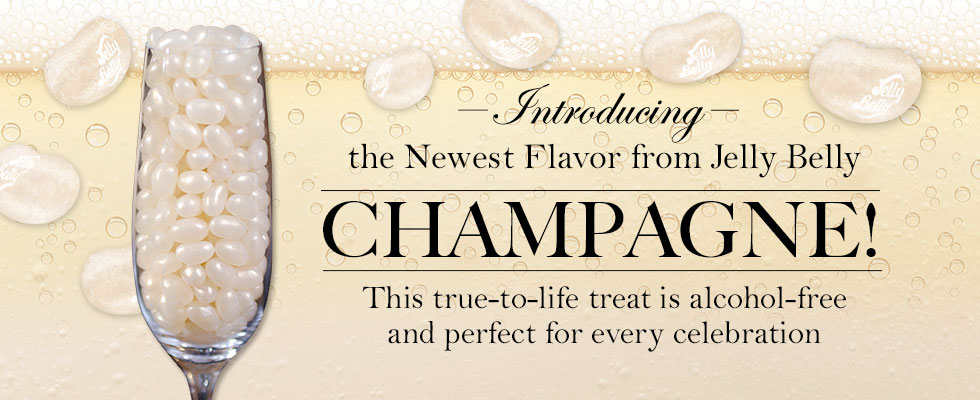 Learn More about Jelly Belly Champagne Flavor Jelly Beans
Champagne lovers everywhere will be celebrating the introduction of our true-to-life Champagne Flavor Jelly Beans. Graced by an iridescent golden glow with a sparkling finish, they are the ideal alcohol-free treat Jelly Belly fans of all ages are sure to love. This fun introduction to our novelty line is available in bulk and in a 7.5 oz Gift Bag now. A 1.5 oz bottle will be available in April.
Merchandizes well with Jelly Belly's Cocktail Classics and Draft Beer
Delight all of your adult customers with true-to-life cocktail and craft beer flavored jelly beans.
---
Want to carry Jelly Belly items in your store?