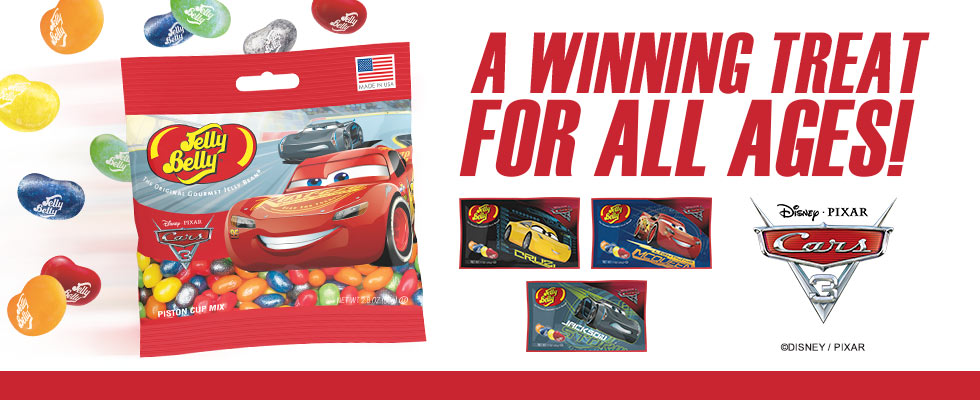 Disney Jelly Beans and Candy with All Your Favorites
Welcome to Jelly Belly's selection of Disney candy! Disney fanatics at any age will adore our selection of sweet treats showcasing the world's most famous animated characters. Jelly Belly Disney candy isn't just special because we've put your favorite characters on the packaging — that doesn't hurt the matter, though — but also because we've hand-selected Jelly Belly flavors that represent the themes of your favorite films. In other words, you'll feel like you're taking a storybook journey with every single handful of our Disney jelly beans! Use these officially licensed candies for birthday parties, trick-or-treat, class parties and more.
An Authentic Experience: Officially Licensed Disney Candy
Surprise any belle of the ball with our Disney Princess candy featuring all the most iconic on-screen princesses, including Cinderella, Ariel and Rapunzel. What are the preferred flavors of Disney Princesses, you ask? They love all Jelly Belly flavors, especially the ones that sparkle! These princess-worthy mixes include sweet flavors like Sparkling Bubble Gum and Sparkling Very Cherry for a royal finish! We didn't forget your favorite Frozen characters. Our Frozen candy features Elsa, Anna and Olaf with flavors that will melt your heart.